Profile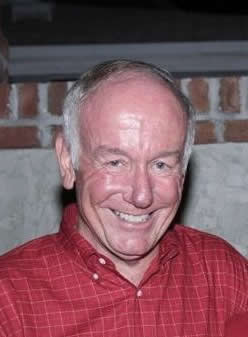 Gray Laney | CPA, President
Gray Laney co-founded Laney & Laney, P.A. in 1975 with his late father, Marion G. Laney, Sr. Gray was an accounting major at the University of Florida where he obtained his BSBA degree in 1970. While he was in graduate school obtaining his MBA degree from Stetson University ('73), he worked at Wells, Laney, Baer & Meyer CPA's in Orlando. At the same time he completed his military obligation by serving in the U. S. Army Reserve in the Headquarters Company of the 143rd Transportation Command (now the 143rd Sustainment Command) in Taft, FL. He retired from the ready reserve with rank of Captain as an Adjutant General Officer. Gray has been a member of the Florida Institute of CPA's for over 45 years. Gray is native of Orlando and has lived in the same house in Winter Park with his wife, Deedee since 1981.
Mary Beth (Deedee) Wells is from New Castle, PA and graduated from Syracuse University with a Bachelor's Degree in Fine Arts (Interior Design). Deedee was an active licensed Interior Designer for many years and is currently working in sales part time at Interiors Trading Co. – Orlando. During her career she has been fortunate to work at successful local Central Florida furniture stores, Lloyd's Furniture and Furniture Classics. Deedee and Gray met in the laundry room of the apartment complex where they were both living in 1975 and were married the following year.
The Laney's have two very special children, son, Andrew and daughter, Erin. Andrew is a Vice President with Winter Park National Bank and Erin Laney Tumolo is a self-employed licensed Cosmetologist at iStudio Salons in Winter Garden. Deedee and Gray are blessed to be the grandparents of Barron Gray Laney and Hensley Grace Laney. This youngest generation of the Laney family is the reason, Deedee works part time. In addition to Andrew and Erin, Deedee and Gray have raised three West Highland White terriers. The current master of the house is Busby (Buzz) and he has the "cutest ears ever" and has been the "Mayor" of Hillcrest Avenue for eleven years.
Through the years, Gray's hobbies include working out at the YMCA, golf and anything to do with Gator sports. Go Gators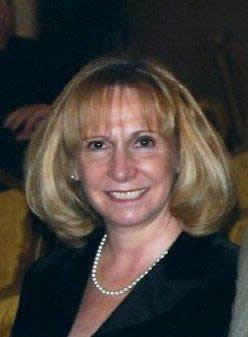 Tina Freeman | Office Administrator
Tina Freeman is a native of Peoria, IL. She was transferred to Orlando in 1979 while working in the airline industry as a reservationist with Ozark Airlines. When Ozark was acquired by TWA, she declined the opportunity to relocate out of state.
Instead, she sought a new career challenge. Her first assignment with a personnel agency was working with Laney & Laney, P.A. Her first impression was that the assignment wouldn't last past the temporary phase of six weeks. That was in March, 1987. Over thirty years later, Tina continues to love her job, especially when working one-on-one with our clients.  She always tries to treat each person as she would want to be treated, particularly when they don't quite understand exactly what needs to be done in connection with their tax returns; a little bit of explanation, patience & a smile go a long way in accomplishing the task.
As a testament to her dedication to her job, Tina has lived in Clermont, FL with her husband, Jim, for over 20 yrs. and commuted to work in Orlando every day.  Even though she no longer has that long drive on a daily basis, she still enjoys meeting with clients at our new location in Winter Park when needed.
Tina & Jim have a daughter, Aubrey, a son, Joel, three wonderful grandsons, Austin, Ian, & James and a beautiful granddaughter, named Zoe.  In her spare time, she enjoys spending as much time as possible with each of them.